Microsoft is upping the minimum storage requirements for Windows devices to 32GB. This move comes into effect from the arrival of the Windows 10 May 2109 (1903) Update, reports ZDNet. The new minimum storage capacity rule applies to devices sporting either 32-bit or 64-bit Windows. Previously Microsoft set a minimum of 16GB storage, which proved quite a tricky proposition for owners of such devices wishing to update their OS, or install many apps, or store much data offline.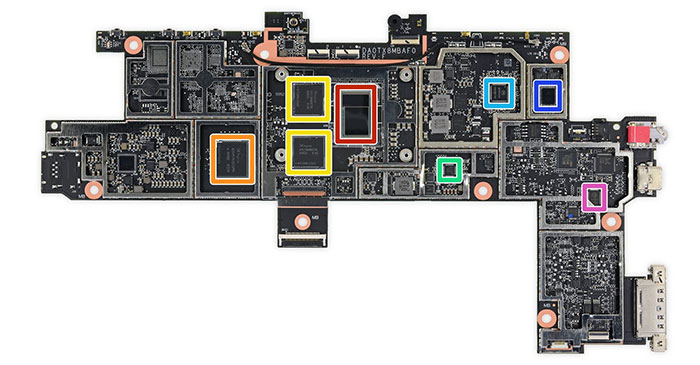 Microsoft doesn't explain the change to Windows 10's minimum storage requirements. However, alongside the introduction of Windows 10 1903 we will find Microsoft's 'reserved storage' quota implemented. This is Microsoft reserving about 7GB of your disk space so that future updates can be delivered and installed smoothly.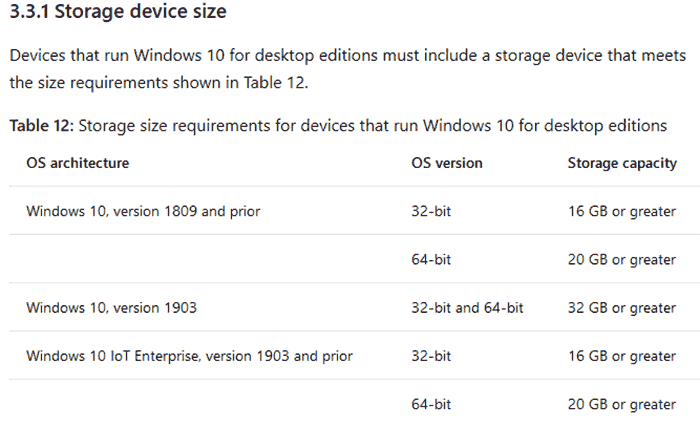 Microsoft's Storage Sense utility will manage the reserved space on your Windows system and automatically remove temporary files. There will be some user options to check and manage this reserved space too.
The Windows 10 May 2109 (1903) Update isn't checking for free space ahead of its initialisation, reports ZDNet. Thus Microsoft has warned its Insiders to manually check they have sufficient free space before installing, and to shift files to other drives or external storage if need be. Last week we saw reports that the Windows 10 May 2019 Update wasn't exactly friendly to external storage though – it was failing to install on machines with attached USB storage or SD storage devices…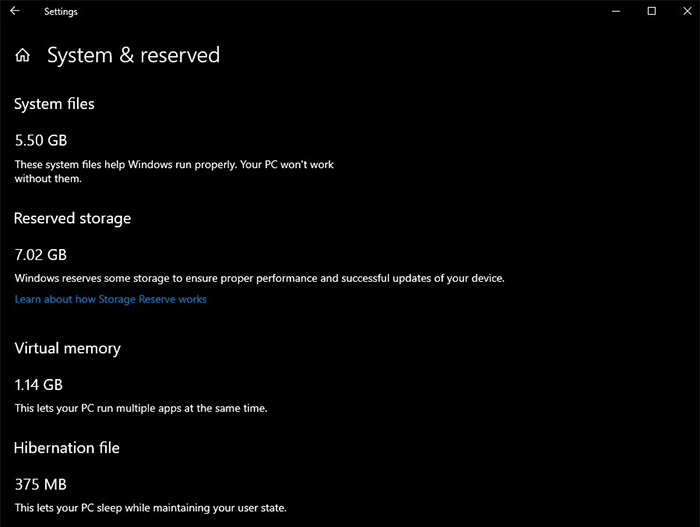 Previously we have seen various Microsoft initiatives to avoid wasted storage space. In 2015 it evolved WIMBOOT and its real-time compression for the popular tablet market at that time, and as recently as a year ago we saw rumours of a Windows 10 SKU dubbed Windows 10 Lean which would cut the complete Windows 10 install payload by 2GB. Perhaps, with the collapse of flash memory pricing, Microsoft may think efforts to debloat Windows are a bit of a waste of its resources.
Story as reported by Hexus